Tour D'Abernethy Update #2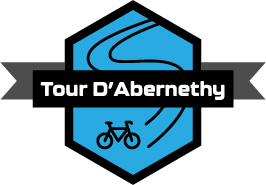 We are pivoting on ride choices for TDA 2023 – two shorter rides added
 
With just over a week to go, we are having great success in the fund raising and demand for the gravel ride but struggling on the road ride options. As such, we would like to hear back from the membership on whether a 50-60 km 
road 
and or 
gravel
 option would be of interest? This affords the rider the benefits of the beautiful scenery with more moderate ride challenges.
The additional benefit of the shorter rides are that people can leave Toronto at a more reasonable time.
We have decided to cancel the 120km road ride and added a shorter road and gravel ride at approx 50km to the calendar, so if you are interested, please sign up or simply email Paul at 
pmartin@www.velocitycyclingclub.com
 should you have any questions. Sign up on the home page by scrolling across to Aug 27th  
https://www.velocitycyclingclub.com/
Haven't donated yet? 
Donate to Jim's Preferred Charity – Do it Now
Thanks, and hope to hear back on some additional interest in this great and worthwhile event.