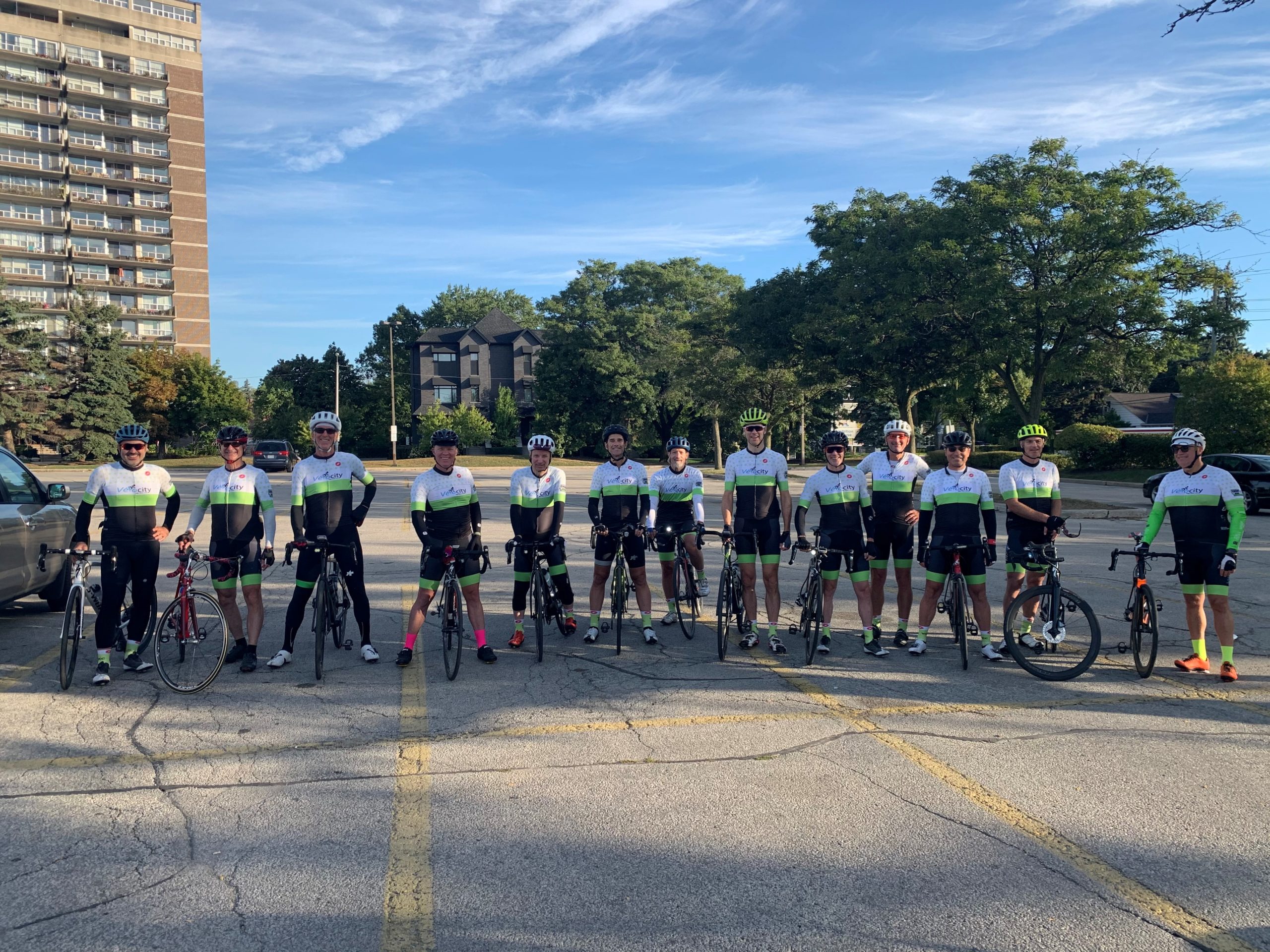 Well, the year is quickly coming to a close and despite the challenges imposed by COVID, by all accounts cycling has played an extremely positive role in maintaining fitness and overall mental health for many of our club members.

The last and final inconvenience from the pandemic is the cancellation of our annual get together where we share a cold beverage or two and tell some stories..

But we will conclude our messaging for 2020 with our annual award winners. With a new board in place, we have modified things slightly. One change, given the number of fatal and near misses on the roads across Toronto this year, is the removal of the Ouchie Award. It just does not feel right.
So your 2020 VCC award winners are…

Steve Hancock Award – Craig Tyndall
and no explanation required here folks! Thanks, Craig, for all that you have done to improve the lives for all who participated with what started out as the Flatten The Curve challenge in April and culminated in August. We cannot thank you enough.
And for all those who did not directly participate in the monthly events, please find below a link to the "COVID-19 Response Manual" celebrating this journey. Each participant received a hard copy of the manual. Have a look as there are lots of great recipes in the manual to try over the winter.
            Covid-19 Response Manual link

Domestique of the Year Award – Agnes Lipski  
for completing the Butter Tart 700 bike packing challenge in 5 days. She topped out at 730km and says she will not be doing that one again!
If you do not know much about this challenge, please check it out at http://www.bt700.ca/the-bt-story.html
                                                           
Domestique of the Year Award – Alessandro Bonciani
for exceeding 21,000 km and still counting. This was accomplished with 494 rides (the committee asked "aren't there only 365 days in a year?") and a trivial 157 km of elevation gain. 
outstanding by any standard and considering he only did a "mere" 9,000 km last year
New Awards in 2020

Fashionista Award – Pedro Cabrella
award for consistently being decked out in the finest matching kit
 oh those blue shoes
Lanterne Rouge Award – Luca D'Aprile
award for perseverance under trying conditions
justified after completing a 85 km group ride with +700m of elevation gain with only his hardest gear after his battery died early in the ride. Get this average cadence for the ride – 49
 Rule #4 Award – Ken Beattie
award for the person who attended the most VCC rides
 Rookie of the Year – Diana Knight
award for demonstrating enthusiasm, participation in VCC events and testing her limits while promoting VCC values
Congratulations to all for making the club that much better.
We will be back to you early in 2021 with our thoughts for the upcoming riding season and gravel will be prominent. Happy Holidays everyone and remain safe. The COVID is showing that it just isn't quite ready to go away in advance of the vaccinations. Remain vigilant and this will all hopefully be gone in 2021.