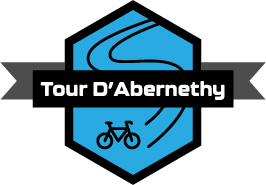 Tour D'Abernethy Charity Ride Update
Time to sign up / donate to this great cause!!
We are now closing in on the last two weeks before our 3rd annual Tour D'Abernethy in support of childhood cancer. We have three great rides planned, two road distances and an exciting new gravel option.
First and foremost, this is a charity event, and we want to exceed our goal of $10,000 in support of Campfire Circle (formerly Camp Ooch & Camp Trillium), for kids and families affected by childhood cancer.
Donate to Jim's Preferred Charity – Do it Now
Other important information:
This not restricted to only VCC members. We will work with the OCA to secure Try-A-Ride for the day. So, feel free to invite your cycling friends that aren't members.
Food ordering will follow in the next update to ensure people get what they prefer, and we deal with allergies
The route for our gravel ride has been confirmed
The start location is at the hill top of Beaver Valley and al rides offer great scenery. Look for the new VCC club tent (thank you to the government of Ontario for their support) and sponsor thanks at the entrance. Start location
The ride options are noted below so sign up so we have a good understanding of the numbers attending. Go to the calendar on the home page and scroll over to August 27th. It's simple:         https://www.velocitycyclingclub.com/
Ride options