Tour D'Abernethy - Plans Firming Up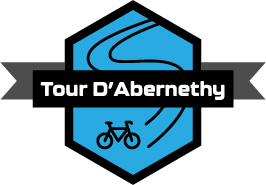 We are now one week away from the 2nd Annual Tour D'Abernethy and we are getting all our ducks in a row so that the event flows smoothly. The top of Beaver Valley Ski Club on the morning of August 21, 2021 awaits your arrival and we keep our fingers crossed for some great weather.


We are looking for a few more 80km participants. If you remain interested, please sign up for either ride on our club calendar found on the Home Page of the website. We would like to lock down numbers by Monday so that we can have the food service finalized.


Food service will be supplied by the Flying Chestnut and Boshkung Brewing Co https://boshkungbrewing.com/ is providing some of their finest selections for your efforts. We will have additional fluids and coffee for the start.

Those who have already signed up will receive a final details e-mail a few days before the event.

Can't participate? Why not make a donation (we'll take any amount).  https://support.ooch.org/diy-2021/rideforjimabernethy

Looking forward to an amazing and safe event. Rich Williams will have the routes perfected and we are sure all participating will enjoy either the 120km or the 80km.

Greg