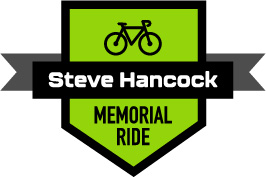 Well here we are on June 1st and still there is a lack of clarity on when group riding will re-start. However there are indications that we should be back doing more "normal" (define as you wish) activities in the latter part of this month.
VCC will be focusing on re-commencing group rides when the threshold approved by the Ontario Cycling Association sanctions a minimum of 10 riders. We will keep you posted as this threshold gets met.
Also, reminders to "Save the Date" for these key rides
Steve Hancock Memorial Ride – Saturday July 10th starting in the morning
Tour D'Abernethy – Saturday August 21st (from Beaver Valley)
Tanya's Ride – Saturday October 2nd (from Albion Hills with road and gravel options
Lastly, for those OCA Members looking to have their individual training activities covered (non-VCC sanctioned rides), members have the option to purchase into the "Personal Accident Extension Program" for an additional $25 (+CCN Fees) to extend the Sport Accident coverage to these activities.