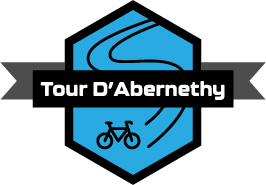 The Tour D'Abernethy planning continues as we draw closer to the ride date starting from the top of
Beaver Valley Ski Club on the morning of August 21, 2021.
For those interested please, sign up for either ride on our club calendar found on the Home Page of the website.
Also, whether you are riding or not, please contribute to this important cause. The target for the 2nd Annual Ride has been been set at $25,000. Donate here : 
https://support.ooch.org/diy-2021/rideforjimabernethy

The day's events
We are continuing to offer two road rides
Approx. 120 km ride for the more ambitious riders. Plan for some hills
Approx 80 km ride which also should have some hills to climb
The ride start times will be finalized this weekend and have been tentatively set at 7:30am (ooh that is early) and 9:30am which should enable most to finish together.

Looking forward to a great event.