2nd Annual Tour D'Abernethy - August 21st from Beaver Valley Ski Club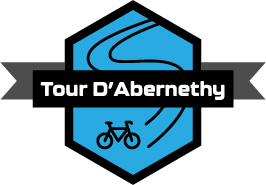 As the calendar has turned to August it means we are now less than three weeks away from the 2nd Annual Tour D'Abernethy ride hosted by VCC from the top of Beaver Valley Ski Club in Collingwood.
Once again we are looking to raise funds for Jim's favourite cause, Camp Ooch for kids and families affected by childhood cancer. Last year the group, including Jim's friends and VCC members, raised almost $50,000 for Camp Ooch and the funds have been put to very good use by expanding the reach of wheel access across the property.
Camp Ooch is also naming one of the main pathways on the property in Jim's memory.
So, let's continue on with the success of the inaugural ride and sign up to ride, then enjoy the post ride on-site catering and of course lots of beverage for rehydrating.
We ask that all riders make a donation as part of Ride.Give.Live. Even if you can't attend, donations are welcome. We will send out the link for donating in the coming days.
The day's events
We are offering two road rides to start (rumblings of a potential gravel ride remains under discussion):
Approx. 120 km ride for the more ambitious riders. Plan for some hills
Approx 80 km ride which also should have some hills to climb
The ride calendar is set up on the home page of the club website so please sign up. The ride start times will be finalized in the next week but have been tentatively set at 7:30am and 9:30am which should enable most to finish together.
Looking forward to a great event.